Twitterul se incinge pe masura ce Ferguson se apropie de titlul WSOP Player of the Year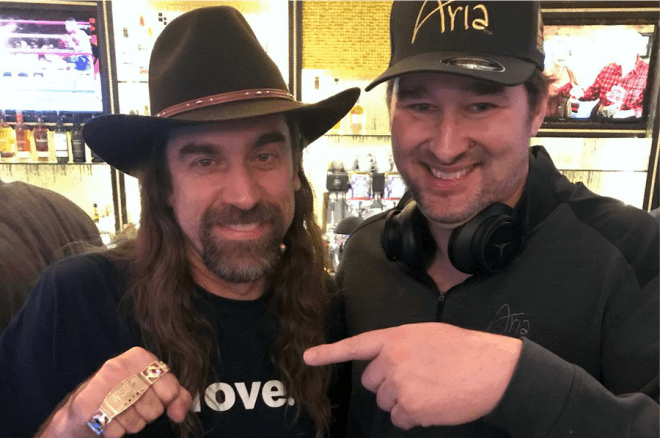 Chris Ferguson are un run fara egal anul acesta la World Series of Poker, cu 17 cashuri si doua finale in vara la Vegas si alte sase acum, la World Series of Poker Europe, printre care si o bratara.
Nu este asadar o surpriza ca performanta lui e un adevarat soc in "sistem", data fiind imaginea lui intr-o comunitate pe care a dezamagit-o in asemenea masura la colapsul Full Tilt. Au curs multe tweeturi zilele acestea pe aceasta tema - evident, majoritatea pe un ton negativ:
FTP stuff aside, Ferguson is on a ridiculous tear in WSOP events. How can someone so good at poker be so oblivious to social responsibility?

— Adam Schwartz (@PokercastAdam)
Chris Ferguson being allowed into and to win major tournaments reflects on the moral standing of the entire poker world.

— Neil Stevens (@presjpolk)
It's nauseating seeing Chris Ferguson winning money from poker players

— Nick Wealthall (@nickwealthall)
@Jerry10Moreno @RealKidPoker @phil_hellmuth @WSOP Google Chris Ferguson. He used Full Tilt as a Ponzi scheme, stole… https://t.co/SoTwfy4c5Q

— Dan Sweatt (@DanceWet86)
Ferguson mai are si prieteni
Daca majoritatea nu e inca gata sa ierte, Phil Hellmuth nu a rezistat sa nu sara pe scena asa cum doar el stie:
Welcome back to the @WSOP winners circle Chris Ferguson!! #ChrisFergusonsSixthWSOPWin #WSOPBraceletHunting… https://t.co/erSts4SOoB

— phil_hellmuth (@phil_hellmuth)
Insa Negreanu si Mercier sunt mai putin toleranti:
@phil_hellmuth @WSOP Couldn't find time to grab a selfie with Harvey Weinstein, Chris Brown, or Bernie Madoff? Next best thing I guess.

— Daniel Negreanu (@RealKidPoker)
@phil_hellmuth @WSOP is ferguson bringing u positivity ? Or are u bringing it to him?

— Jason Mercier (@JasonMercier)
Sustinerea din partea lui Hellmuth l-a convins si pe insusi Ferguson sa rupa tacerea:
Thanks, Phil! Need a few more to catch up to you though, sir! I appreciate the warm welcome, just wish everyone els… https://t.co/KWg2OPQ7wf

— Chris Ferguson (@ChrisFerg1963)
Daniel Negreanu a continuat, insistand ca, spre deosebire de Lederer, Ferguson nici macar nu a catadicsit sa-si ceara scuze pentru cele intamplate acum dase ani:
@tangerinelaw @phil_hellmuth @WSOP I'm a forgiving person. He acknowledged his role and made an apology for the har… https://t.co/bI4jLZqXjk

— Daniel Negreanu (@RealKidPoker)
Si, ca de obicei, Hellmuth a trebuit sa aiba ultimul cuvant:
I'm a forgiving person, in my book "Poker Brat" I talk about how I believe Chris Ferguson is innocent. #LoversLove… https://t.co/n6gI8Tks6H

— phil_hellmuth (@phil_hellmuth)
Nu mai e mult, si Ferguson va primi, cel mai probabil, titlul pe care il vaneaza cu atata fervoare, WSOP Player of the Year. Probabil ca abia atunci Twiterul va exploda cu adevarat pe aceasta tema.
Foto articol: Alin Ivanov
---
Ramaneti alaturi de noi pentru a afla primii cele mai bune informatii, strategii si promotii din poker facandu-va cont pe Pokernews Romania sau direct de pe Facebook! Urmariti-ne pe iOS, Android sau iPad.
---