Jucatorul Gavin Smith s-a stins pe neasteptate din viata la 50 de ani. Reactiile comunitatii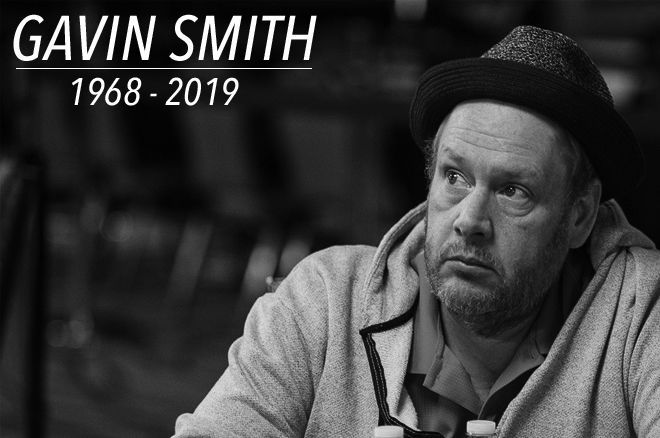 Cu putine detalii concrete, lumea pokerului a aflat saptamana trecuta cu dezolare ca profesionistul Gavin Smith a incetat din viata pe neasteptate lunea trecuta, la varsta de doar 50 de ani, la locuinta lui din Texas.
Lumea pokerului a reactionat cu mare tristete. S-au spus povesti despre el, s-au transmis condoleanta familiei si s-a constituit un fond de ajutorare a copiilor lui.
Nascut pe 4 septembrie 1968, Gavin Smith a ajuns in atentia lumii pokerului dupa ce a castigat World Poker Tour Season IV Mirage Poker Championship pentru scorul carierei, 1.128.278$ si a obtinut titlul WPT Season IV (2005) Player of the Year.
El si-a continuat cariera, castigand inclusiv o bratara WSOP la 2010 World Series of Poker Event #44: $2,500 Limit/NLH si a reusit sa acumuleze 6.321.096$ intr-o cariera care dateaza din 1998.
Mark Kroon despre Gavin: "Unul din cei mai amuzanti tipi, in poker si in viata."
Cunoscut pentru un simt deosebit al umorului, Smith a aparut adesea in showuri televizate precum Poker After Dark, Late Night Poker sau Face the Ace de la NBC.
Lumea pokerului reactioneaza
Vestea neagra despre disparitia jucatorului s-a raspandit imediat in comunitatea pokerului.
Will Failla: "Astazi, comunitatea pokerului e in doliu."
"Nu-mi vine sa cred ca ne-a parasit", a scris prietenul sau Mark "P0ker H0" Kroon. "O sa-mi fie foarte dor de el. A fost unul din cei mai amuzanti tipi, in poker si in viata."
Will "The Thrill" Failla a postat: "Astazi, comunitatea pokerului e in doliu. Prietenul meu Gavin Smith a murit azi-noapte. Odihneste-te in pace, prietene, iti vom simti cu totii lipsa."
Reactiile au continuat in cascada, toata saptamana:
Twitter
Un indemn la impartasirea povestilor despre Gavin are ecou masiv
Rick Fuller, cel care il ajuta pe Gavin Smith sa-si scrie o autobiografie, a rugat lumea pe Twitter sa ii ofere povesti de viata cu jucatorul pentru a-i fi de folos sa termine lucrarea, iar pataniile au inceput sa curga:
Facebook
Tiffany Michelle a postat si ea pe pagina ei de Facebook:
Shay Ernisse vorbise cu Gavin cu doar cateva zile inainte de nefericitul eveniment:
Multi altii au avut cate ceva de spus pe paginile lor:
Un fond de ajutorare pentru copiii lui Gavin Smith
Josh Arieh a pornit o campanie GoFundMe in favoarea celor doi fii orfani ai jucatorului. Lumea pokerului a reactionat acoperind cu usurinta in doar trei zile o mare parte din suma propusa. Pagina de donatii.
---
Ramaneti alaturi de noi pentru a afla primii cele mai bune informatii, strategii si promotii din poker facandu-va cont pe Pokernews Romania sau direct de pe Facebook! Urmariti-ne pe iOS, Android sau iPad.
---