Seat 3: Georgios Karakousis, 63, Livadia, Greece – PokerStars qualifier - (4,390,000)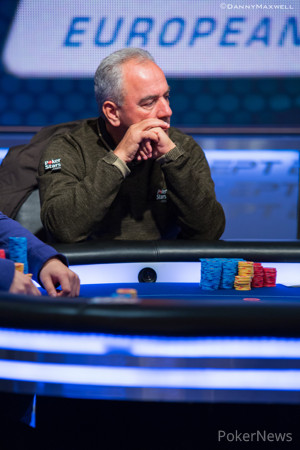 PokerStars qualifier Georgios Karakousis has been playing poker for around 30 years but started with the Greek version of poker which uses just 40 cards out of the deck. He first started playing EPTs when the tour visited EPT Loutraki in Season 8 and has competed at about ten events since then. Guaranteed at least £60,640 for making the final, this is actually Karakousis' first ever EPT Main Event cash but he has had several High Roller scores.
These include runner-up in the €10k High Roller at EPT Madrid for €74,100. He won his seat online on PokerStars in a £215 Double Chance qualifier a month ago. Karakousis, who is married with three daughters, and two grand-children, runs his own plastics factory back home in Greece.
*Bio courtesy of PokerStars.