Seat 3: Bill Perkins, USA (2,005,000)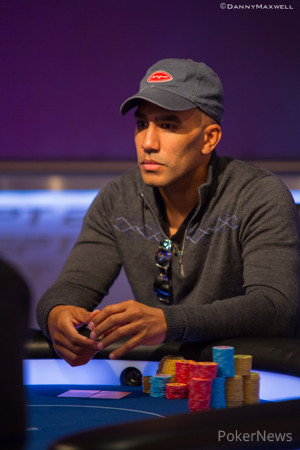 Bill Perkins, who rebought in this tournament, is an interesting character and it's certainly tough to label him. Venture capitalist, clean energy enthusiast, commodities trader, poker player, raconteur, political agitator? Perkins has worn all those hats and more, but perhaps the title of the tournament he's been playing in the last couple of days would be the most accurate for any future business cards: Bill Perkins, Super High Roller.
For his day job, Perkins, who is married with three children, runs private equity and venture capital company in Texas, with a wide portfolio of business interests and investments – including movie production.
As far as poker is concerned, Perkins is a regular face on the Super High Roller circuit and, what can you say, the guy loves to play for the big bucks. Perkins is a loose and fast kind of player. Poker isn't where he makes his money or rather he wasn't until he finished third in the WSOP One Drop for $1,965,163.
In this game Perkins would be considered one of the underdogs, but that may not be fair for the businessman and amateur poker player. He's appeared on The Big Game where he tested his skills against the best in the world, and he is no stranger to big buy-in tournaments. It may be only a matter of time before Perkins captures a title, and it could very well happen today.
The EPT10 London £50,000 Super High Roller started Day 1 pulling together some of the biggest names of the poker world to play for the kind of money that most of us can only really dream of - £821,000 for the winner in a three-day tournament.
*Bio courtesy of PokerStars. For more, visit the PokerStars Blog.