Where is Hall From?
Nivel 8 : 300/600, 75 ante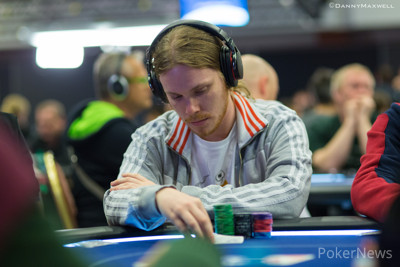 Tom Hall had recently joined a new table with a decent stack and was lost in music, oblivious to the speculation at the other end of the table as to what country he came from. The betting seemed to be on some Scandinavian country. Seeing an opponent call down Hall with

they could wait no longer and one player finally attracted his attention by wildly waving his arms around.
Headphones off Hall satisfied their curiosity, "England."
Back on went the headphones, back to the grind.