Demircioglu Furious at Ruling
Nivel 7 : 400/800, 100 ante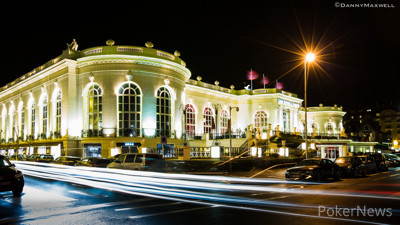 The board read





and the players were waiting on a decision. Eventually the clock was called and the floor came over and gave Nuri Hakan Demircioglu from Turkey a countdown. After 50 seconds the ten second countdown began and Demircioglu remained sat stock still. The time ran out and his hand was declared dead. Steve O'Dwyer was on the other end of it and prepared to take the pot. That's when the trouble began.
Demircioglu insisted he had said "All-in." but no one else at the table would confirm that. A few said they had "Heard something." But not an all-in. The tournament director was called and all was explained as clearly as possible. No chips had moved. There was no red triangle in front of the player. The dealer insisted she had been looking at Demircioglu the whole time. Demircioglu countered that he had just been focusing on the cards and didn't notice that the floor was giving him the countdown.
Demircioglu insisted "One hundred per cent." he had said all in and was demanding that the cameras be checked, as he appealed to the other players to back up his story. The TD made his final decision that the hand was dead and that the next deal should take place immediately but Demircioglu hadn't finished. He leaned across the table trying to grab his cards from the muck as the dealer began the wash. "That's my card." He said with one hand on a card. The tournament director gave him a final warning and Demircioglu took his hand away. As play resumed he went off to the side to continue his argument but it didn't look like it would do him any good.