Telker Has Drink Confiscated
Nivel 12 : 800/1,600, 200 ante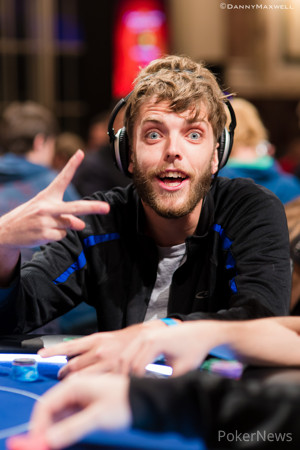 Michael Telker talks a lot. It's constant, a never ending stream of table talk. "Hey seat seven, don't be so serious." "C'mon let's have some fun." He also drinks a lot. Vodka Red Bull being his drink of choice. "I've been drinking seven days straight," Telker announced.
"Seven days straight?" asked Sam Trickett at his table.
"It will be when I win this tournament," said Telker.
"The way you play I reckon it'll be a min-cash," replied Trickett.
Telker had been warned about talking during an all-in hand just minutes ago and now the floor asked him to take a walk with his backpack. Just outside the tournament room they went through his bag and confiscated his bottle of vodka. Back at the table Telker reached beneath his chair and retrieved a half-full glass.
"Oh well, at least I've got this left."