Final Table Profiles: Peter Jorgne, 50, Sweden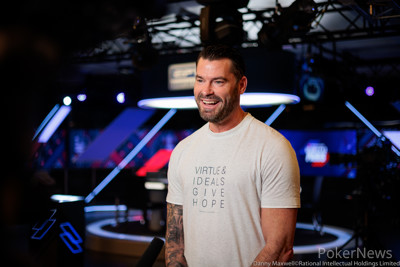 Hometown: Stockholm (now lives in Marbella, Spain)
Chips: 10.775 million
Some people retire early and dedicate the rest of their lives to relaxing. But not Sweden's Peter Jorgne. The 50-year-old Stockholm native has been an entrepreneur his whole life and sold his financial technology business–which automated currency trading for banks–in 2018. He then moved to Marbella, Spain to enjoy his retirement, but after a few years of sun and sea on the Costa del Sol, he decided to give poker a proper try.
For years, Jorgne had played poker at home games with friends and in Stockholm cardrooms. "It was just for fun," he says, "I really knew nothing about it." But around a year ago, a conversation with his friend–the Swedish poker player Peter Kvisthammer–changed everything. "He told me that if I really want to be good at this, I had to take it seriously," says Jorgne. So with Kvisthammer and another Swedish player, Michael Bartov, as his coaches, the three got
to work.
They started at EPT Barcelona in August 2022, and Jorgne managed to cash in two events. "We're like a team," Jorgne says. "I was only going to do this for one year and the goal was to reach a final table in either an EPT or a WSOP event."
Now, It's just ten months later and on his third attempt, Jörgne has done it. He's felt confident in his game all the way through EPT Paris and has enjoyed an above-average stack since Level 1.
"What you see here, if this was one year ago, wouldn't have made it through Day 1," he says. "So to be at the final table…it's pretty cool."