Seat 4: Alexandre Raymond (Canada) - 5,955,000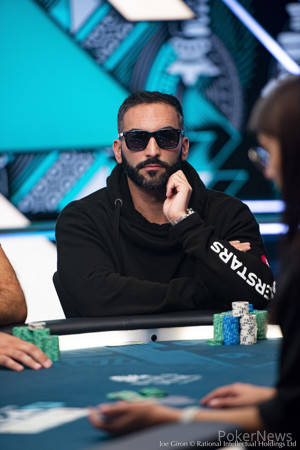 You might not be familiar with the name Alexandre Raymond just yet, but if you follow online poker–particularly the high stakes scene–then perhaps you'll know him by his PokerStars screen name "aminolast", where he regularly battles in the biggest tournaments running.
Raymond, 30, began playing poker during his first year of university back in 2013 when he was studying administration in finance. But it was only in 2019 that he really broke through, winning a big live tournament in Montreal near his home in Quebec City. The $60K score allowed him to move up in stakes.
He officially became a poker professional in June 2020 and since then has become a force to be reckoned with. He qualified for this event via a $530 online satellite.
But despite his confidence online, Raymond admits he still suffers from some butterflies in his stomach when he plays live.
"You feel like you're naked when you're not in front of a computer screen," he explains. "As I'm less experienced live, I'm a bit more jittery than the typical pros, so I try to watch out for that.
"But I also think that some of the players underestimated me because there's not much information about me out there."
That's about to change.