Watch "Poker Bunny's" Erratic Exit from the PCA Main Event
Nivel 17 : Blinds 10,000/15,000, 15,000 ante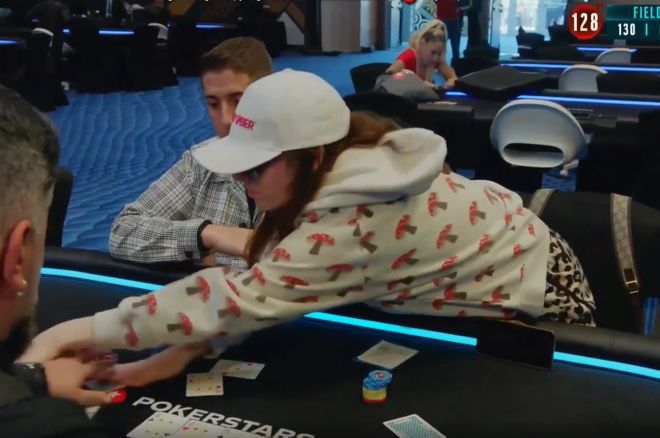 The often erratic Paulina "Poker Bunny" Loeliger had quite the lapse in judgment upon busting on Day 3 of the PokerStars Caribbean Adventure (PCA) Main Event.
Upon tanking for a few minutes when facing a wager for her entire stack against Daniel Custodio, a clock was called and she called only to find out that her hand was no good. She didn't simply table her cards and just walk away. Instead, she quickly shoved her cards facedown under the deck in the muck before pushing one card back in her direction, then attempted to push her other card back before the dealer grabbed it.
Loeliger then reached across the table in the direction of the chips in the pot but the dealer again prevented that from happening. What exactly she was trying to accomplish is known only to Loeliger, but it caused a little stir at the table.
PokerNews was there and captured a video of the incident.