Gicovanu Doubles in Monster Pot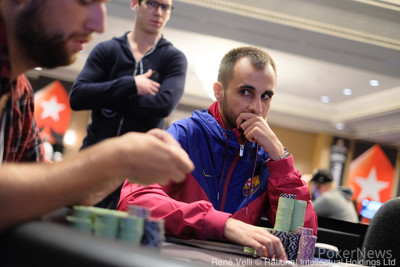 From early position, Bart Lybaert opened for 1.1 million. His neighbor Marius Gicovanu called and small blind Brian Kaufman Esposito squeezed to 4.4 million. The big blind and Lybaert folded, Gicovanu called.
The flop came



and Kaufman Esposito bet 3.7 million. Gicovanu called and called the 7 million bet on the
turn as well.
With the
on the river completing the board, Kaufman Esposito shoved from the small blind. Gicovanu called for 12,175,000 total rather quickly. Kaufman Esposito showed

, the monster pot went to Gicovanu who tabled


.