Gieles Not Scared by Terror Attack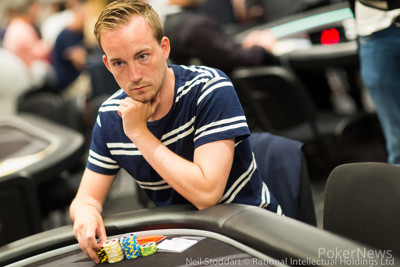 Thursday, Aug. 17, a terror attack hit Barcelona. A minivan rammed into people on La Rambla, a street popular with tourists. Thirteen people lost their lives and more than 100 were injured in the attack. The news of the attack quickly spread through social and traditional media. PokerStars Championship Barcelona was in full swing with prelim events to the Main underway and the casino was packed with poker players from all over the world.
Dutch high-stakes grinder Luuk Gieles wasn't in the casino, but he was in Barcelona when the attack happened. A push notification by a Dutch newspaper alerted Gieles of what was going on. Gieles, hanging out at the beach with fellow poker players Jasper Wetemans, Raoul Refos, and some non-poker friends from back home, quickly realized it was serious.
"At first, it wasn't hundred percent clear it was an attack, we just knew a van had driven into people," he said. "We immediately thought of an attack, but we weren't sure at that point. Shortly after, it became clear it was an attack and had taken place in the middle of the Ramblas."
Where to hide was all of the sudden a proper question for Gieles and his friends to ask themselves. What if the attackers would come to the beach next?
"We immediately started watching our surroundings to see what we would do if they came here," he said. "We had the plan to run into the sea and hide behind the rocks. It's a weird moment if you have to think about something like that."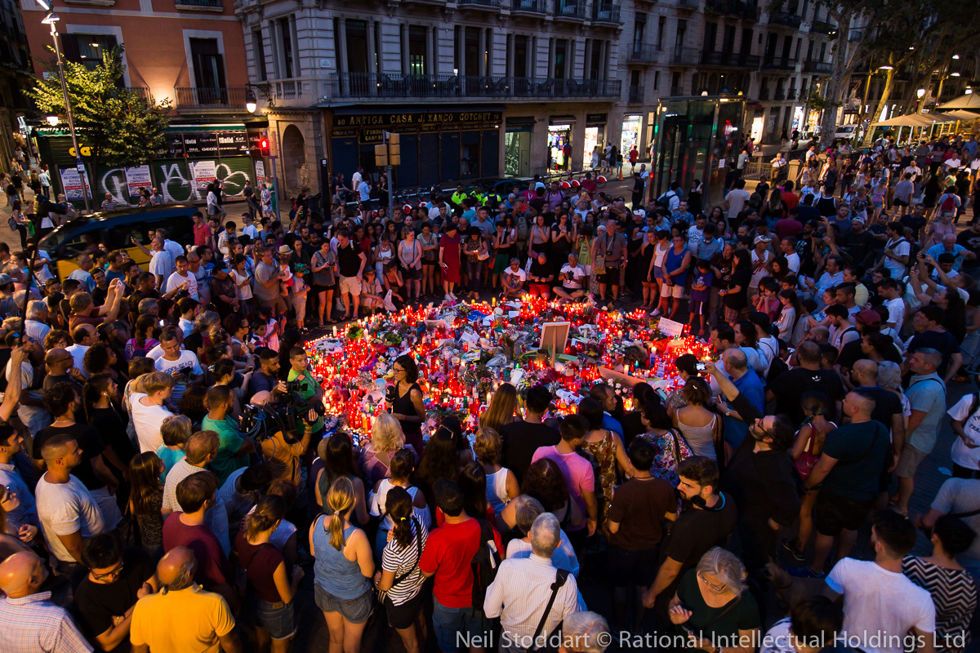 After the initial shock, Gieles called his mother to let her know he was safe. Right after, he alerted his brother to not leave their AirBNB and join them at the beach just yet. They agreed to wait a little to see what would happen.
A story did the rounds on twitter that there was a second attack, taking place at the beach. Gieles read that too but didn't fear as he didn't see anything that indicated that story was true. The group did decide to leave the beach and await further developments in the hotel close to the casino, which had barricaded the entrances with cars.
Despite being close to the point where mayhem ruled the streets, Gieles wasn't all too frightened.
"It was just weird to witness all of it," he said. "But I must say, I wasn't really afraid or anything. It was bizarre, I'm very sad it happened."
Three days of mourning have been declared and a lot of the festivities in the city have been canceled. PokerStars Championship Barcelona continues, though in a bit more subdued and modest fashion. Extra security measures are in place. All bags are searched upon entering the casino. A minute of silence was held the day after.
Despite the horrible events of Thursday, Barcelona remains one of Gieles' favorite cities in the world. The sunny beach, great weather and good food are some of the things that get Gieles to Barcelona every year. The relaxing at the beach part is over for Gieles, as he intends on spending most of his remaining time in the tournament rooms. He's currently playing the €50,000 Super High Roller and has the Main Event, two €25,500 Single-Day High Rollers, and the closing €10,000 High Roller marked in his agenda.
"Poker is going well. I have a lot of confidence, and I have a feeling I'm going to do well this week!" Gieles said with a smile as he returned to his seat in the biggest tournament of the festival. "You'll see!"