Talking Numbers With Neil Johnson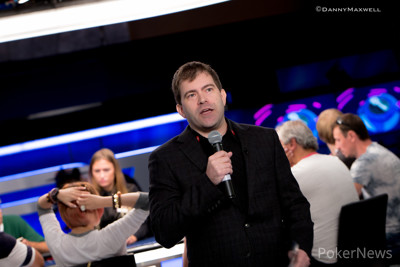 The PokerStars National Championship at the PokerStars Championship Barcelona had a massive €4,000,000 guaranteed prize pool. For PokerStars to not lose money on the event, a total of 4,124 entries were needed. Compared to last year's 3,447 players, that was a serious increase needed to hit the guarantee.
With players now given the option to reenter once, compared to the freezeout model last year, that goal would be a bit easier to reach. Still, the tournament needed to be the biggest in PokerStars history to hit the guarantee.
Over the four starting days, 3,626 unique players participated in the €1,100 PokerStars National Championship in Barcelona. With 931 of them reentering after busting, the total came to 4,557 entries, making it the biggest live tournament attendance in PokerStars history.
PokerStars' Department Head of Live Poker Operations Neil Johnson was all smiles as he talked about the event. Introducing the single-reentry element to the event, something already common at the very popular PokerStars Festivals this year, was a logical step for Johnson.
"We're not a fan of the whole unlimited reentry thing where you can fire as many times as you can," he said. "We didn't want to do a bullet every flight, so we came up with the two shots however you want to use them."
With the math done for this particular event, it became clear this was going to be big pretty quickly.
"We applied the data to last year's model," he said. "Based on our numbers, we would get about 4,000, or 4,100 entries. We said, why don't we get really excited about this one and let's toss a €4 million guarantee on it. Let's really go for it!
"We felt confident that the addition of the second bullet would help push it through. Not anyone expected 4,500, though."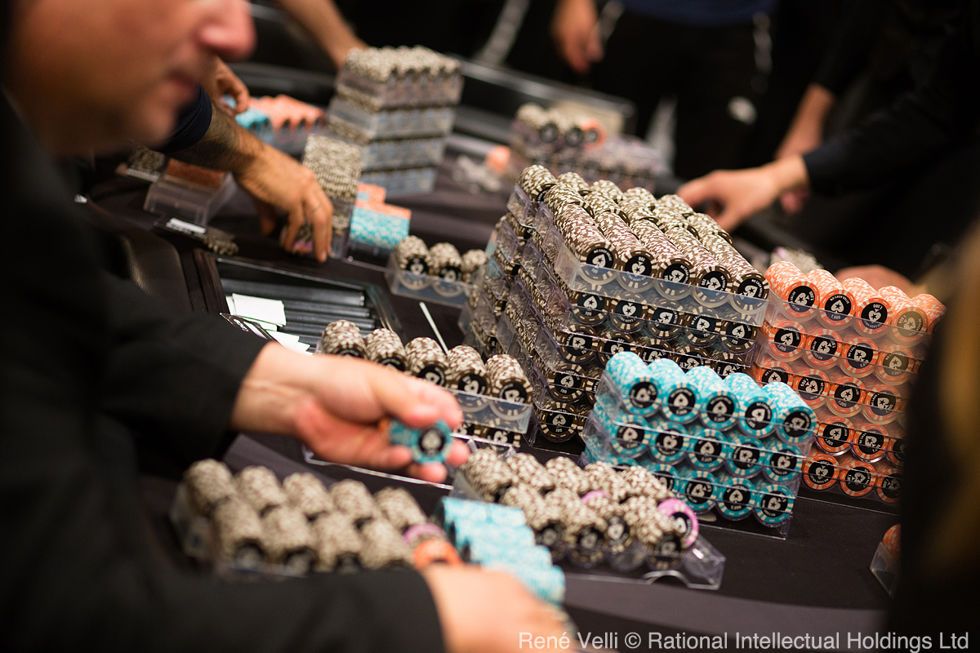 With 4,557 entries, this event is a success in every aspect. What's also interesting and a success is the gap between the starting days. Traditionally, the gap between starting days is big, which makes planning hard. Here, in the National Championship, Day 1a and 1b had 50-minute levels, while Day 1c had 30-minute levels and Day 1d's levels were 25 minutes long. Day 1d's levels were initially planned to be 15 minutes long, but because both Day 1c and Day 1d sold out, the latter's day's levels were extended a bit.
Johnson is looking at the data and deciding if a similar thing is needed for the event in Prague where the difference between starting days is even bigger.
While 4,557 players is a fantastic feat for the poker festival, it could have even been bigger, had PokerStars not capped entries.
"The 4,500 is fantastic, it's encouraging for next year to see if we can get to 5,000," Johnson said. "We would've come really close if we didn't have to cap 'em off.
"Unfortunately, it reached a point where our models predicted we might have too many players returning for Day 2. Eventually you're gonna run out of tables, there's only so many we can get from the casino."
In order to hedge, to be on the safe side of things, they put the cap in for Day 1c and Day 1d.
"It's a great problem to have, but it's still a problem," Johnson said. "Next year, we'll be even better prepared."
With now all the data from this year saved and ready to be analyzed, Johnson was already thinking out loud about options to make the event even bigger in 2018.
"If the levels would be 40 minutes long, we could've played till the money on the Day 1s," he said.
Playing till the money on Day 1s is something many tournaments do these days, the WSOP this summer being one of them. It has all sorts of advantages, according to Johnson:
"If we only bring back 15 percent of the field, we can now go to 7,000 players and still be able to get 15 percent back in the room. Lots of the players say they want to play till the money on Day 1, especially if it's a multi-bullet tournament. For others, though, it's the opposite. They're like, 'I pay €1,000, I don't want to be done in 10 hours.'
"Besides, if you get to the money on Day 1, you don't have a 700-player bubble, which is an issue. It's a very interesting one to figure out. I'm talking to a lot of players, getting a lot of feedback on how they feel about it."
Those are all first world problems for Johnson, and they give him enough to do after the event is over and planning for the next one starts. But for now, it's time to enjoy Barcelona as the festival has just gotten started. The National Championship has broken the all-time attendance record for a PokerStars event, proving poker players like the Catalonian capital.
Johnson isn't here to play, but he too enjoys Barcelona a great deal.
"This stop has a tremendous amount of things going for it," he said. "It's a beautiful city, the casino is right on the beach. The opportunities for food, clubs, and hotels are endless. Everything is here.
"When you put all the things together, [such as] how much does it cost to eat, how much does it cost to travel here, what's the weather like, and what is the venue like... This stop ticks virtually every box for what you can want from a poker tournament."
The fact that it's halfway through August helps too. A month has passed since the WSOP, and players are ready to play again. And with the WCOOP right after, players can make it a nice long stint of poker starting here in Barcelona.
"It's a confluence of circumstances that allows Barcelona to shine," Johnson said. "It shines on its own, but you put it in August and it really shines. I think Barcelona just has a ton going for it."
With the National Championship breaking records, expectations are high for the rest of the festival. More players than ever before qualified for the Main Event, a good sign for the premier poker event of the year here. So far, all the numbers are looking good.