Final Table Player Profile Seat 2: Niclas Thumm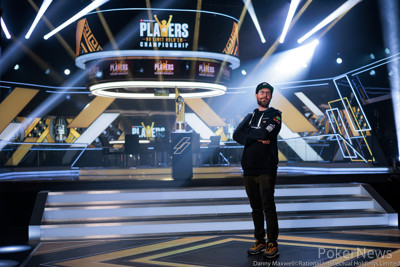 For his whole PSPC run so far, 29-year-old Niclas Thumm has had the entire Twitch poker community–particularly those in Germany–rooting for him. That's because they're responsible for him being here in the first place.
Thumm, who works in accounting but goes by "Flushiisback" on PokerStars and Twitch, is a streamer who entered the PokerStars Dare2Stream competition at the end of 2021. He didn't win it, but he did receive the community award after a community vote, the prize of which was a Platinum Pass.
According to Felix "xflixx" Schneiders–the man who handed Thumm his Pass at a Road to PSPC event in Liechtenstein–Thumm has done nothing but study for the past month, and it's showing. He may only play an average buy-in of $12 online, but he's certainly known what to do throughout this $25K.
Of his time at the PSPC, Thumm told us: "It's overwhelming. It's been an out-of-this-world experience. I don't think it can get any better."
But it can. He's still in. And now he's on the final table battling for more than $4 million.