Final Table Profile Seat 4: Max Menzel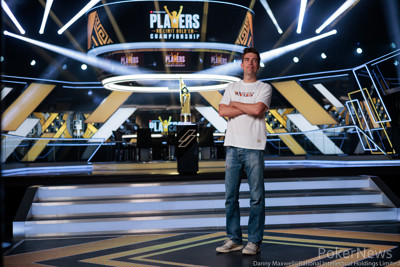 You can try Googling him all you want, but you won't find much information about Germany's Max Menzel online – apart from a recent interview with PokerStars Blog.
That's because the 37-year-old is predominantly a live cash game player. Originally from Berlin, Menzel was essentially a poker pro throughout his college years, funding his studies through cards. But when he and his wife decided to start a family, he decided to get a corporate career instead and now works in management for a German logistics company.
Menzel and his family moved to China ten years ago for work and while there he spent a lot of time grinding the games in Macau. But since moving to Singapore a year ago, poker has taken a backseat so he can spend more time with his wife and two young children.
Still, he occasionally has to travel for work and likes to play a bit of poker while he's away, and that's what led to him being here in the Bahamas. Menzel binked his Platinum Pass on one such excursion, winning the Road to PSPC in Manila.
"Without wanting to sound arrogant, I think I'm probably one of the best players who are unknown on the circuit," he told us on the first break of the Day 4, before immediately going on a surge up the chip counts. And now he's on the biggest final table of the year, so perhaps he's right.