Event 28 - $3,000 No Limit Holdem
Ziua 1 terminat
81 de jucatori care au facut bani in seara se vor intalni si in Ziua 2!
Noapte buna!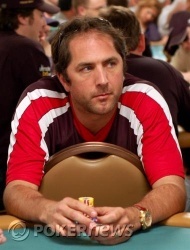 Nivel:

11
Blinduri:

1,000/2,000
Ante:

300
Jucatorii sunt intr-o pauza de 15 minute. Sunt 95 de jucatori la 11 mese.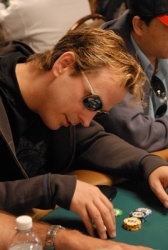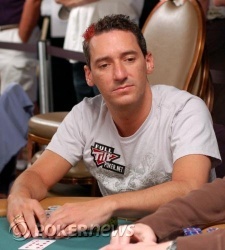 Perry Friedman called an opponent's 19,800 preflop all-in bet, saying "I hope we're racing.

If it was a race, then Perry's opponent got a huge head start, turning over pocket Q's to Perry's 6's.

Perry would catch up in the end, though, hitting a miracle six on the river. The hand brought Perry's chip count up to 72,000.
Nivel:

10
Blinduri:

800/1,600
Ante:

200
Nivel:

9
Blinduri:

600/1,200
Ante:

100