Can Ivey Do It? (Update: No He Can't)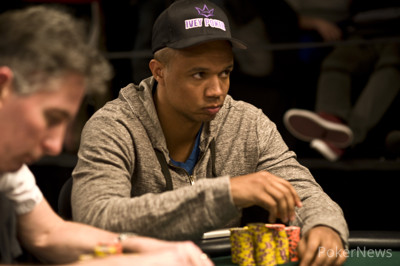 Taylor Paur has a commanding chip lead going into Day 3 with 1,318,000 of the 6,213,000 chips in play with just 14 players left in the tournament. Most railbirds will have their focus on a different player though: Phil Ivey. He's still in contention for his first hold'em bracelet, though he's somewhat short on chips. Ivey has 260,000 in chips with blinds at 8,000/16,000 with a 2,000 ante (16 big blinds). Can he do it? Can he win his first bracelet of the summer?
But there are many other questions today. Can Taylor Paur win his first bracelet? Is it Daniel Idema's day to win his second? Can Kyle Cartwright finally win a bracelet to wear with all those WSOP Circuit Rings he already has? Will James Epner make an epic comeback to win it all? We'll be answering all those questions and more from 1 p.m.
For now, Lynn Gilmartin has an update from yesterday's adventures around the Rio: