Mortensen Has Jokes
Nivel 3 : 50/100, 0 ante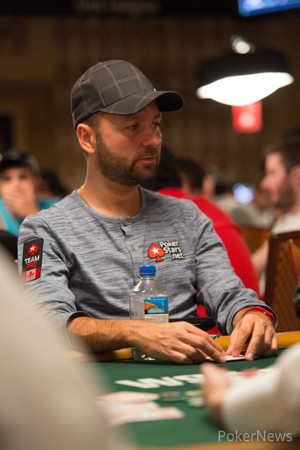 Daniel Negreanu and Carlos Mortensen have played thousands of hands against one another during their long poker careers, and that familiarity was evident in their most recent encounter.
With the board reading




, Mortensen check-called a bet, and both players checked when a blank arrived on the river.
Negreanu quickly opened up his hand, with
a prominent part of his holding, and he told Mortensen happily "pretty sure I'm good here."
Mortensen smiled in reply, looking at the board once more before checking his own hand.
"Oh, I have a straight," said the Matador, turning over four mismatched hole cards.
Negreanu could only ask, "a straight?" before quickly laughing and dragging the pot.