Wrong Seat Causes Major Stud Issues
Nivel 9 : 200/600, 100 ante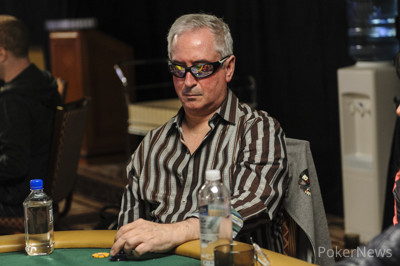 A major issue has developed here early in the Stud Championship with Ivan Schertzer playing the wrong seat and stack.
Schertzer was supposed to be seated on table 442 seat 3 actually took a seat on 432 seat 3. Two issues arose with this. Firstly that seat was actually the vacant seat of George Danzer, and when Schertzer sat down he started playing Dario Sammartino's stack (who had yet to arrive) who was located in seat 4.
Once Sammartino arrived, attention was brought to the Tournament Director on duty, but the major problem was that Schertzer had dwindled Sammartino's 20,600-starting stack down to 12,400. Tournament Director Charlie Ciresi decided that firstly Schertzer would be moved back to his original seat and have his stack reduced to what he roughly lost from Sammartino's stack.
Those chips were then added to Sammartino's stack to bring him up to approximately what he began the day with. However since that table had played roughly 9 hands and Sammartino was forced with a bring-in, he would forfeit chips amounting to 1,200 and the dealer would add 200 to each subsequent hand to balance out what was missing.