Controversy on 375
Nivel 1 : 25/75, 25 ante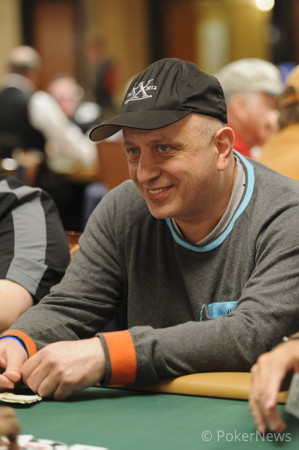 After hearing of some commotion going down on Table 375, our PokerNews reporter headed over to see what all the controversy was about.
Apparently Roland Israelashvili sat down and played a hand through to seventh street before losing. He then asked his opponent - who was also sitting next to him - how many chips you started with.
After being told it was 7,500 - or three times your buy-in - Israelashvili commented that he paid $5,000 for his seat.
On closer inspection of his ticket, it appeared as though Israelashvili was registered for an upcoming $5,000 Omaha Hi-Lo tournament and not the seven-card stud one he had just played a hand in.
Israelashvili was escorted out of the tournament area to correct the ticketing mistake while the stack that he had already played was put back in the well since that seat was still yet to be sold.