Bruce Hensel Hanging Tough
Nivel 9 : 300/600, 75 ante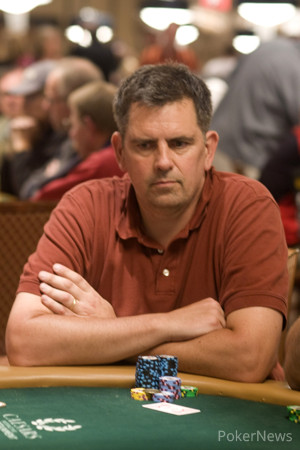 With an entire generation of seniors still growing accustomed to "the Twitter," Bruce Hensel's supporters back home have successfully harnessed the power of social media to give their man a little love.
After receiving a creative request from Hensel's son via tweet, we used our vast reportorial skills to hunt him down among the endless maze of seniors still competing in this championship event.
Hensel currently sits on a stack of just over 16,000 chips, which puts him above the average as the field returns from the latest 20-minute break.