Clash of The Big Stacks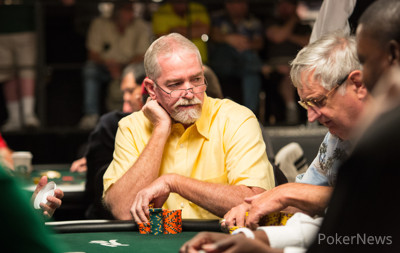 You would think with the two of the biggest stacks in the room at the same table, they would be staying out of each other's way. That doesn't seem to be the case.
We came to the table just as James Miller moved all in on the



flop and Kenneth Lind made the call. Miller showed


for a flush and Lind was drawing dead with


. The irrelevant

turn and river cards were dealt and Miller took down a huge pot and is now the clear chip leader.