Timoshenko Below 500k
Nivel 21 : 5,000/10,000, 1,000 ante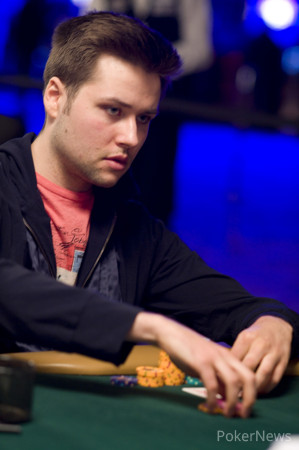 With the blinds at 3,000/6,000/1,000, Timoshenko opened to 13,000 preflop and he was called by Hagerling in the big blind.
On the



flop Hagerling checked. Timoshenko put out a bet of 15,000. Hagerling reraised to 45,000. Timoshenko went into the tank, then reraised to 85,000. Hagerling ended the flop action by just calling.
The turn was the

and both players slowed down by just checking.
On the

river Hagerling led at the pot with a bet of 100,000. Timoshenko went deep in the tank while he shuffled multiple values of chips in different orders. Eventually he settled on a fold and thumbed his cards into the muck. Hagerling quietly put his cards into the muck as well and collected the pot.