Saul Makes A Tough Call At The End of the Brandon Cantu Show
Nivel 8 : 250/500, 50 ante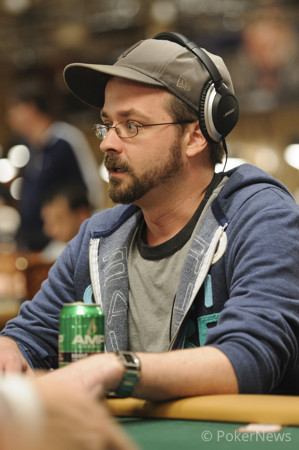 Action was unusually quiet at the Bradon Cantu Show table as no one was talking. Even so, Cantu raised to 1,500 and was called by Darryll Fish and Kevin Saul, both of whom were in position.
On the flop of



Cantu and Fish checked to Saul who stabbed at the pot for 2,700. Only Cantu called.
The turn was the

and both players checked.
On the river

, Cantu bet out 4,100. Saul went into the tank and looked as if he was about to muck his hand, but then grabbed chips and reorganized one of his stacks before tossing in a chip signifying a call.
"Queen high," Cantu said.
Cantu went to muck his hand, but kept it intact, as Saul refused to turn over his cards. At which point Cantu asked, "Are you really going to play like this Kevin?"
"I just want to know if you have queen jack with a spade," Saul said. "Are we about to break?" Saul asked a floor as he was bringing over racks. The floor informed him that they were in fact breaking the table. "Alright," he said, finally turning over his


for just king high. Cantu finally mucked his hands and the men racked up their chips to move to a new table.