Jason Duval Leads Diverse Remaining Field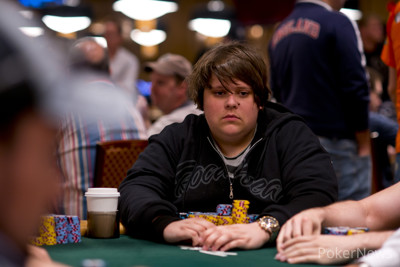 Day 1 of Event #28: $1,500 No-Limit Hold'em ended last night on the verge of the money bubble, and just seven of the 223 players returning for Day 2 will go home empty-handed. One of the players who won't have to worry about such a fate is Jason Duval, a Canadian player who emerged onto the live scene only a year ago but already has racked up over $300,000 in cashes.
Duval leads a diverse group of players at the top of the leaderboard. Among our top 15 stacks, one can find two Canadians (Duval and Chris Lastiwka, 103,800), a Lithuanian (Mantas Visockis, 135,600), a Dutchman (Tobias Peters, 115,000) and four Brits (Craig McCorkell - 117,800, Christopher Brammer - 100,500, Ash Mason - 96,600, Rupert Elder, 93,500). Also lurking among the top stacks is respected American pro Eric Baldwin (95,900).
By the end of ten levels today, we'll know who the leaders are in the race for the bracelet and the $521,202 first prize. Be sure to tune in to PokerNews as we bring you all of the important updates that develop throughout the day.