The Defending Champ is Gone
Nivel 7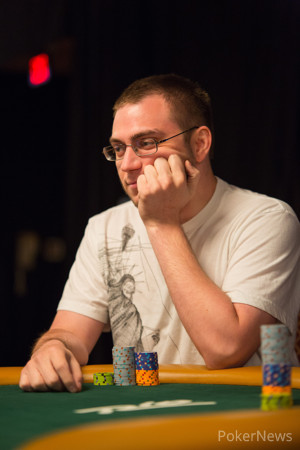 David "Bakes" Baker could not be stopped in this event last year as he plowed through a 178-player field (it was a $10,000 buy-in last year) to win $451,779 and his second gold bracelet. Unfortunately things went the total opposite for the defending champ here today.
Every time we checked in with Baker his stack only seemed to dwindle. The next thing we know, he was gone. We didn't catch his elimination hand, and when we asked Scott Clements if he knew what happened he indicated it was fairly uneventful.
"He ran bad and busted early," Clements said sympathetically. "He basically lost every hand he player, and it's not the easiest table."
Indeed, in addition to Clements, the table included Greg Mueller and Mark Gregorich. Oh, and Chad Brown sat down to replace the departed Bakes.
Meanwhile, Matt Glantz was also eliminated from the tournament.