Violette & Marin Hit the Rail
Nivel 14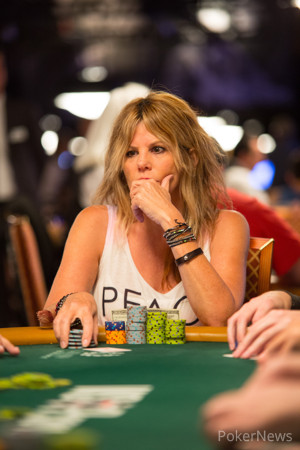 Razz
Eric Dalby:


/




/


David Moskowitz:


/



/


Cyndy Violette:


/




/

We picked up the action on fourth street with Cyndy Violette already all in. David Moskowitz and Eric Dalby were engaged in a side pot, with the former firing bets on every street thereafter and the latter calling him down.
Dalby:




Moskowitz:




Violette:


Dalby showed a 7-6-4-3-2 low, but it was no good as Moskowitz held a 7-6-3-2-A low. Violette then showed a 8-6-5-4-A low before hitting the rail.
Meanwhile, Roberto Marin was eliminated by Todd Brunson in a hand of Razz one table over.