Schneider Quartered
Nivel 26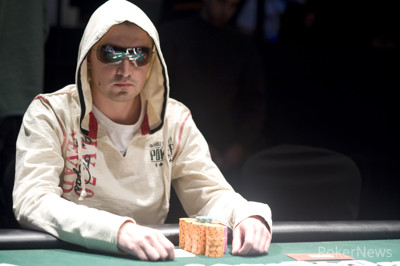 Omaha Hi-Lo
Viatcheslav Ortynskiy went to raise, but put in a string bet so therefore was bound to just a call. Tom Schneider completed from the small blind and Benjamin Scholl checked his option to see a



flop fall.
The action was checked to Ortynskiy who bet out 30,000 only to have Schneider raise to 60,000. Scholl folded and Ortynskiy called before he smooth-called a 60,000-chip bet from Schneider when the
landed on the turn.
Schneider then led out for 60,000 on the

river before Ortynskiy raised to 120,000. Schneider instantly called tabling his



, but it would be Ortynskiy's




that would see him take three quarters with a better straight and a chopped low.