Controversy on 379
Nivel 2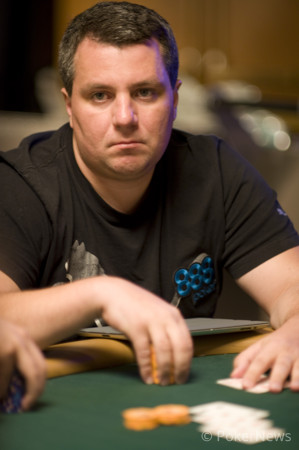 Since the start of the tournament Table 379 has been clouded in controversy due to two players speaking in Russian; with one of those being Andrey Zaichenko.
Although both Zaichenko and his friend were cooperating with the WSOP rules of no speaking in a foreign tongue while a hand is being played, they both were having conversations after every hand in Russian.
A few of the players eventually called the Tournament Director over stating that they didn't think it was fair because they could be chatting about information of other players or if they had a flush draw in a particular hand. The unknown Russian stated that if they were talking about the table, what is the difference between standing up in-between hands to chat or chatting across the table.
Tournament Director Troy Iverson informed the players that there was nothing wrong with what they were doing because it is virtually the same as an English-speaking player whispering to another tablemate or texting them once the hand is over. And since the WSOP can't prevent players from texting or talking, speaking in Russian when not in hands is allowed.