Bloch Catches Good
Nivel 9 : 600/1,200, 100 ante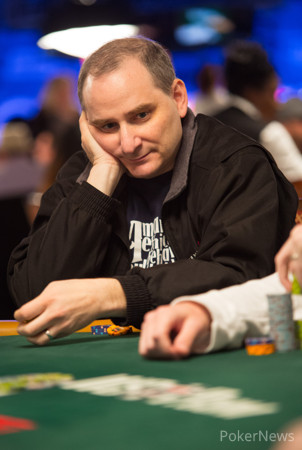 We caught a hand between Andy Bloch and Scott Bohlman, where Bloch kept catching monster cards on every street and kept firing.
Bloch:




Bohlman:



Bohlman completed on third street to 600, and Bloch (seated to his immediate left) raised to 1,200. Bohlman called.
On fourth street, Bloch raised and Bohlman called. Same as on fifth street, where Bloch bet and Bohlman called. On sixth street, Bloch bet again, and noticing that he was far behind, Bohlman folded.