I Wish This Was a Cash Game...
Nivel 8 : 250/500, 50 ante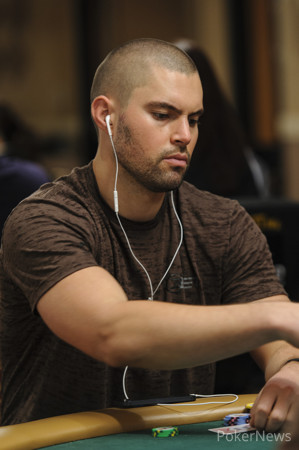 We heard David "Doc" Sands lamenting the tournament format after a particularly sick hand just went down.
The final board read





by the river, and although Sands was not involved in the hand, he wishes he was.
"I swear to God I had the


there," said Sands, staring down at all the chips that might have been his had he seen the flop. "I wish this was a cash game... would've been fun."
The winner of the pot tabled


for the top full house possible, and if another player had entered, this monster would have actually rated as the third-best hand in a three horse race.
"I folded the


," said another player at the table. "Boat, quads, straight flush... sick."