Robert Williamson III Eliminated in 17th Place ($8,843)

Nivel 20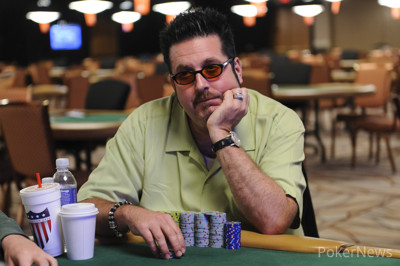 Limit Hold'em
Robert Williamson III has been eliminated after having lost the last of his short stack in two different hands coming in quick succession.
The first was a razz hand in which Tom McCormick was all in on third street versus Williamson with (


) /

versus the (

) /

of "RWIII." McCormick ended up drawing a 6-5-4-3-2 by fifth street while Williamson paired up on sixth and got a face-card brick on seventh.
Down to just 6,500, Williamson was soon all in automatically from the big blind before the flop in a limit hold'em hand versus both Thomas Kettel and Philip Sternheimer. The board came





, and after Sternheimer bet Kettel out of the hand on the river he turned over


for the ace-high flush. Williamson then looked at his hand for the first time —


— and wished everyone good luck before departing.