Sternheimer Takes One In Stud
Nivel 25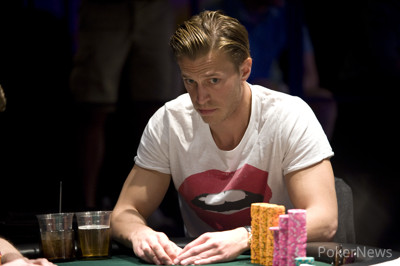 Stud
This round of stud remained relatively tame with only one hand making it to a showdown. Though tame overall, Philip Sternheimer was able to take a fair sized pot off of Sebastian Safari in the following hand.
Sternheimer:


/



/


Saffari:


/




/

Saffari was the bring in and Sternheimer completed. Saffari called and called another bet on fourth street. Sternheimer led out again on fifth and for another time on sixth. Saffai went into the tank on sixth but ultimately decided to take a look at his final card.
Sternheimer shot out one last bet on seventh and Saffari buried his head in his hand. He mucked his cards and Sternheimer dragged in the pot.