A Saffari In Omaha
Nivel 26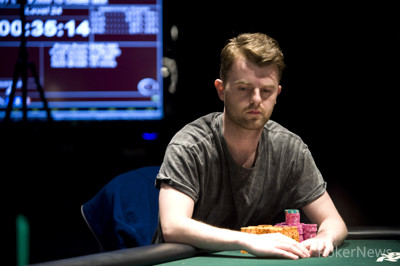 Pot-Limit Omaha
The last full round before the break was pot-limit omaha and the round was rather dull. The first five of six hands were over before a flop was even dealt. Some fireworks did occur on the final hand of the round, however. It all began when Sebastian Saffari limped from the small blind. Philip Sternheimer made it 24,000 to go from the big blind and Saffari called.
The dealer put out a flop of



and Saffari checked.
"Pot," quickly announced Sternheimer.
Saffari called the bet and checked again after the

hit the turn. Sternheimer checked behind and the two saw the

complete the board. Saffari announced 75,000 and Sternheimer buried his face in his hands. He looked up with a dejected look on his face before finally deciding to toss his cards away.