Happy Canada Day from FBT
Nivel 7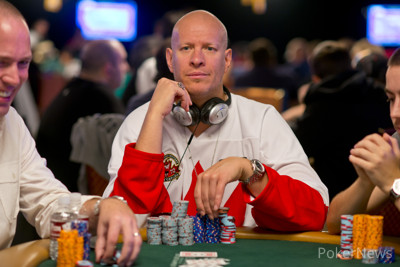 "It's Canada Day," we heard an excited Greg "FBT" Mueller at the start of Day 2.
Mueller, a former hockey player, hails from Canada and is proudly celebrating the national day of Canada, known in French as Fête du Canada, bu wearing a loud Canada shirt.
We'd have written about this earlier, but alas we had to wait for a decent picture to do Mueller's patriotism justice.
For those who don't know, Canada celebrates July 1, 1867, the day the Constitution Act (AKA British North America Act) was enacted. The act united three colonies into a single country (present day Canada).
So from all of us at PokerNews, and Mueller himself, HAPPY CANADA DAY!
Happy Canada day!!! Miss my friends and family and home!! #OCanada #Hockey #KetchupChips http://t.co/O7HQxOKGqk
Follow @GregFBT