Mark Darner Leads Day 2 of Event #57 $5,000 No-Limit Hold'em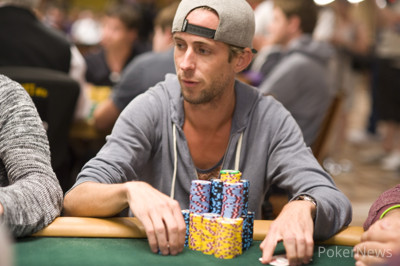 Welcome back to Day 2 of Event #57: $5,000 No-Limit Hold'em. We started with 784 players and are now left with 252, but only a third of those, 81 to be exact, will make the money. One player separated himself from the pack yesterday: Mark Darner (222,700), who went unnoticed for the majority of the day, and will start today, with 70,000 more chips then his nearest rival.
Darner will be joined by a plethora of other notables, including Timothy Reilly (154,200), Philipp Gruissem (143,800), Matt Perrins (142,500), Sam Trickett (116,000) and Antonio Esfandiari (97,000), as well as many others.
The cards will be in the air again at 1:00pm local time, which is just under half an hour away. Be sure to stay tuned here, as PokerNews.com will bring you all the action as always, as we hope to play through the money and a full ten more levels of play.
In the meantime, enjoy Kristy Arnett's nightly recap, as she catches you up on everything that happened at the Rio yesterday!