Chang and Mizrachi Lead the Way In Day 2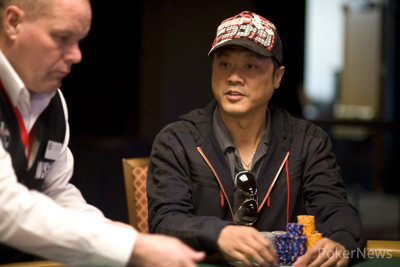 Yesterday saw 282 Triple Draw players get whittled down to just 88, and after eight levels of play, Juijen Chang comes into today's play with a chip leading stack of 66,000. The only other player close to that marker is Michael "The Grinder" Mizrachi, who finished up with 58,300 even though he sat out the entire last level.
The 2-7 tournaments always draw a majority of pro heavy fields, and it was no exception in this event as nearly half the field is made up of notable players. Some of the players returning today are David "ODB" Baker (46,900), Marco Johnson (40,000), Gavin Smith (36,900), Tom Schneider (32,300), Daniel Negreanu (24,400), Mike Leah (23,000), David Chiu (28,500), Daniel Idema (21,500), and Scott Seiver (18,900).
The 88 surviving players will be walking through the doors of the Rio at 2 p.m. local time to play ten more levels of triple draw poker. As always, Pokernews.com will be here with all of your up to date action. The action will be getting underway soon!
Until we get started, check out one of our video gals Kristy Arnett catching you up on all of the action from yesterday's events.