Acceidental Reraise Cost Paasonen Chips
Nivel 23 : 10,000/20,000, 3,000 ante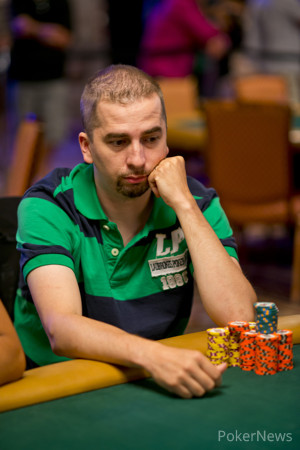 Mika Paasonen began the action with a raise to 42,000. Action folded to Yongshuo Zheng in the eight seat and he reraised to 92,000. Action folded all the way back to Paasonen who tried to made a call, but threw in too many chips to the pot.
The tournament floor was called over and it was determined that since Paasonen threw in more than half of Zheng's raise, it would be counted as a reraise and he would have to put in the full raise amount. His call ended up being a raise to 142,000 instead. This put action back on Zheng and since he still had an option to raise, call, or fold, he decided to make it an even 200,000.
Paasonen didn't take long at all to muck his hand. Because of that accidental reraise, Paasonen is now much shorter than he could've been.