Adam Levy Lets the Dealer In On a Little Secret
Nivel 2 : 100/200, 0 ante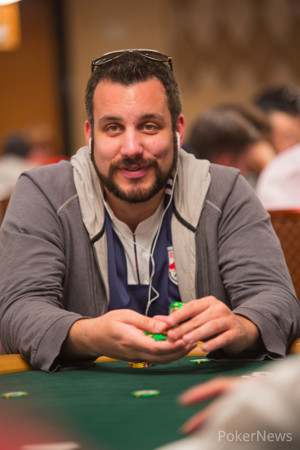 We passed by Adam "Roothlus" Levy's table recently to see his

tabled on a queen high board containing four diamonds.
His opponent was being pushed the pot however, and it took some straining to discover the source of Levy's bad beat. Without the board being paired, his ace-high flush figured to be the nuts, but the other player, and even the dealer, seemed to think Levy's hand was the loser.
Calmly separating his ace of spades from its counterpart in red, Levy showed the dealer his flush, and the opponent quickly nodded his head in agreement, moving the chips back into the center of the table to await their rightful owner.