Busquet Raises the River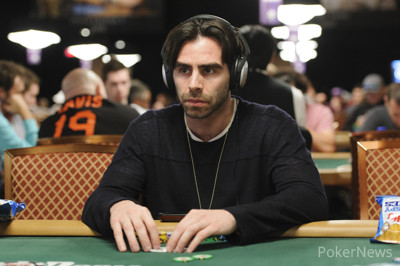 When we arrived at Table 413, Dan Fleyshman had a bet of 13,000 sitting in front of him on the river of a




board. His opponent, Olivier Busquet, opted to raise, making it 46,500 to go. Fleyshman asked for an amount, then shifted in his seat.
Arms crossed, Fleyshman studied Busquet, who stared down at a spot on the felt. Finally, Fleyshman flung forward a few orange T5,000 chips, and Busquet ripped over


.
"What's that?" Fleyshman asked, as the two were at opposite ends of the table.
"Straight," Busquet announced, just loud enough for Fleyshman to hear.
Fleyshman frowned at the bad news, and the dealer pulled his hand into the muck.