Elisabeth Climbing the Hille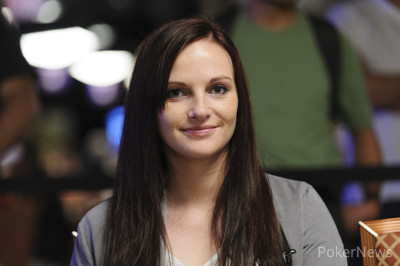 On a board of




and the pot swelling at around 15,000 we found Elisabeth Hille betting out 10,500 only to have her opponent move all in for roughly 35,000.
Hille instantly called and tabled her

to have her opponent and his


drawing dead.
The river changed nothing, and as Hille raked in the pot, multiple players on her table said a combination of "good hand" and "nice hand" as she quietly stacked her chips to roughly 130,000 and change.