Lacay Stages A Huge Comeback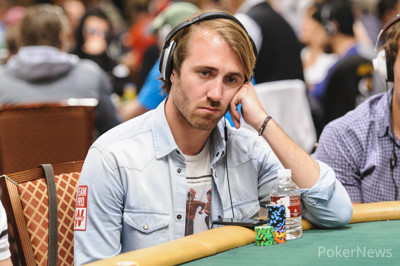 After starting the day with 27,725 and then quickly dropping to just about 10,000 in chips at the start of the day , Ludovic Lacay has really built himself back up here over the course of Day 2. Now towards the end of the day Lacay is soaring with over 150,000 chips.
While we didn't catch any huge hands from Lacay, we do know that he's remaining aggressive at his table. Over the course of three hands we saw him open the action on two of them with a raise to 2,500. Both times the entire table folded. On the second time, he showed his hand after a card had been semi-exposed (The card slightly tipped while it was on it's way to the muck and several players saw the

).
"The seven of clubs?" Lacay asked, showing his


drawing a laugh from some of the members at his table.