Mizrachi Makes a Big Fold
Nivel 17 : 3,000/6,000, 1,000 ante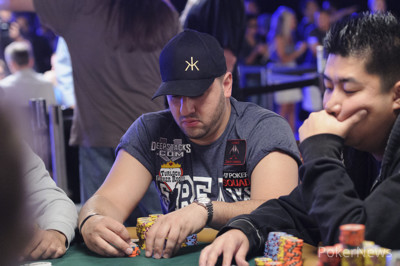 With around 200,000 in the pot and the board reading



, Bryan Buonocore moved all in to put Michael Mizrachi to a decision for his tournament life. Mizrachi went deep into the tank while trying to get any read possible on Buonocore.
"I'm pretty sure I'm good. I'm just taking my time," Mizrachi said as a crowd gathered around the table. "How many hands beat me?"
After a few more minutes, Mizrachi folded with the

face up.
"What was your kicker?" Buonocore asked. He then tabled the


.
Mizrachi asked the dealer to turn over his other card, which ended up being the

. The big laydown by Mizrachi keeps him alive in this tournament, but he's got some work to do if he wants to make the final table for a second time.