Final Table Interview: Michael Katz
Nivel 26 : 20,000/40,000, 5,000 ante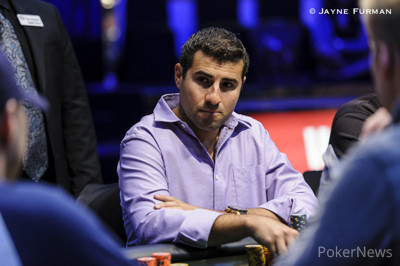 Michael Katz has eleven World Series of Poker cashes and three of them — four if you count this one — have come during this WSOP. It's been five years since his last final table, and he narrowly missed one two weeks ago, finishing 14th in Event 4: $1,000 No Limit Hold'em. We caught up with Katz as the players were leaving for their second break of the evening to ask about his summer and how he feels he's playing.
PokerNews: This is your fourth cash already this series. Do you feel like this is your summer?
Michael Katz: I think so. I still have some work to do but it's going alright so far.
How do you feel you're playing today?
I think I am playing pretty well. I ran pretty good earlier in the tournament so things are going pretty good.
Any key hands that got you to the final table?
Yesterday, I spiked a few times, so I definitely have been running hot.
How do you feel the table is playing so far?
Everyone is playing pretty well, so anybody can really win this right now. All six players are definitely capable of anything so it's anyone's game.
What's your plan for the rest of the night?
Hopefully, I will be here for awhile and then go out drinking after, but we will have to wait and see what happens.