Thinking Poker Podcast Episode #83: Leo Wolpert
Nivel 26 : 20,000-40,000, 5,000 ante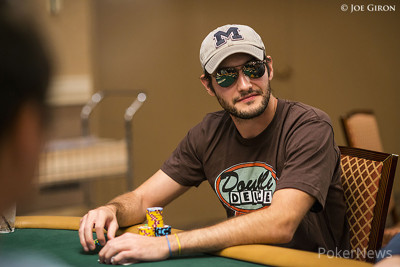 Leo Wolpert joins Nate and Andrew from Las Vegas to discuss safety precautions for staying in hotels, the Rio flu, and the trio beak down three hands that Wolpert played at the World Series of Poker.
0:00 — Intro and Rio Flu talk
16:00 — Discussion of safety at the Rio and in Las Vegas in general
30:45 — The trio discusses three hands that Leo has played at the WSOP
You can subscribe to the entire iBus Media Network on iTunes here, or you can access the RSS feed here. The PokerNews family of podcasts is now available on Stitcher.