The Cynical Old Man Knocks Out Brian Hastings
Nivel 13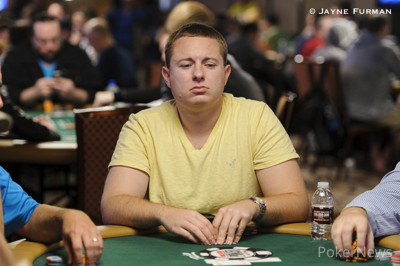 2-7 Triple Draw
"I said that I was going to knock him out on his birthday, I almost forgot," Frank Kassela said with a big smile as the dealer made reference to something the 2010 WSOP Player of the Year said.
Kassela has just knocked out Brian Hastings on his birthday, and he told us what happened.
Kassela made an eight perfect against Hastings' eight-six and that was it for the former winner of the $10,000 Heads Up Championship.
"I'm just a cynical old man," Kassela added, "I don't give a s**t about birthdays."
The players at the table, including Kassela, laughed. The tournament is now down to 37 players.