You Win Some, You Lose Some
Nivel 22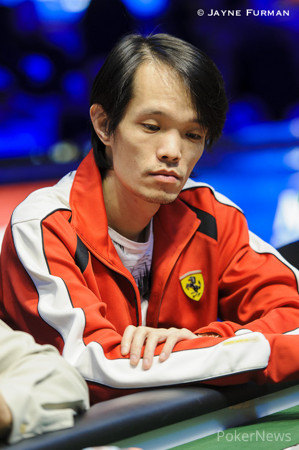 Limit Hold'em
Chun Lei Zhou raised in the cutoff, Brandon Shack-Harris made it three bets on the button, and Zhou called. The flop fell



, and Zhou check-folded to a bet.
A few hands later, Zhou made it two bets from under the gun. Frank Kassela reraised on the button, Zhou called, and the flop was



. Zhou check-called a bet, both players checked on the turn (

), and Zhou led out on the river (
).
Zhou showed


for effectively ace-high. Kassela was out-kicking with


, and Zhou picked up the pot.