Nivel 31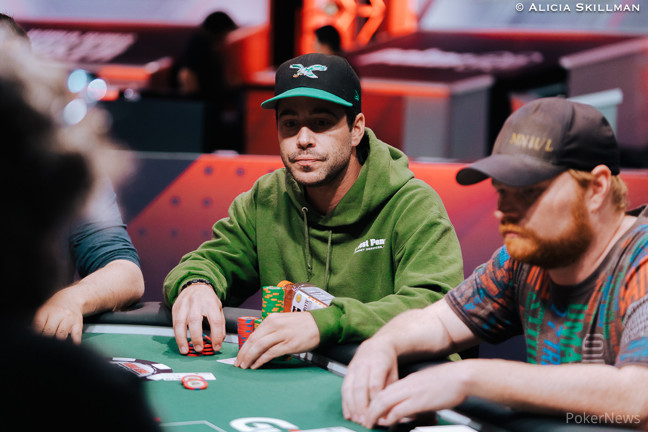 2-7 Razz
Nick Kost: XxXx / 5x8x7xQx / Xx
Andrew Kelsall: 7x4x2x / 10x6x5x3x
Andrew Kelsall selected 2-7 Razz as next game type, mentioning he "would have selected Badeucey but Chad is the best in the world and I am only 202nd" with a grin on the face.
He then tangled with fellow short stack Nick Kost who bet the superior board on fourth and fifth street. Kelsall took the lead on sixth and bet, Kost called and had just 140,000 behind with a big bet of 240,000 by then.
Kelsall also bet seventh and Kost sigh-called it off with an eight-seven. Kelsall announced a wheel and tabled it to see Kost depart in silence, finishing in third place for $54,247.
Both players are now on a brief break with around 17 minutes left prior to a scheduled dinner break.
Jucător
Fise
Progres

Chad Eveslage

8,725,000

110,000

Andrew Kelsall

2,675,000

775,000

Nick Kost

Eliminat