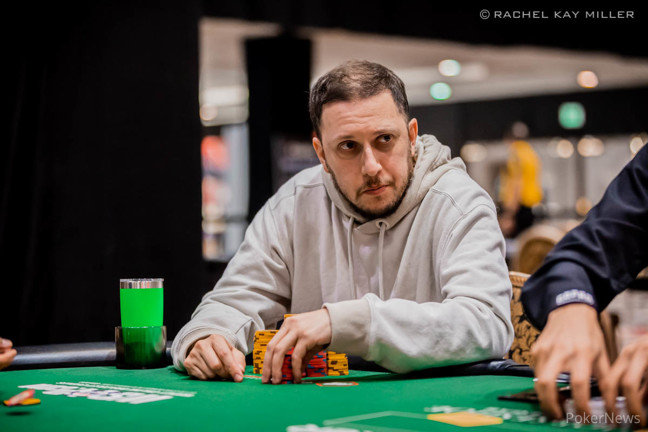 Andrew Brown came into the day as the short stack, but thanks to a couple of early small pots he is making his way up the leaderboard.
In the day's first round of Stud 8 or Better, Brown raised the bring-in with the A♣ and got a round of folds. A couple of hands later, he himself was the bring-in, but the table folded and he earned the antes.
The game changed to Omaha 8 or Better and Brown raised in early position which got folds from the table. He showed A♦2♣3♥ as the chips were pushed his way for another small pot which collectively has added almost 200,000 chips to his stack to start the day.