"Wow, You Really Are the Best"
Nivel 31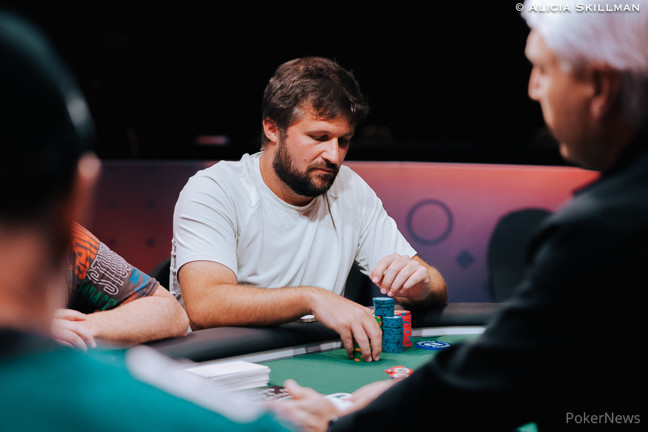 Badeucey
Andrew Kelsall has playfully described his heads-up opponent Chad Eveslage as the best Badeucey player in the world, and received an example of why.
Kelsall called a predraw raise from Eveslage and then drew two, while Eveslage also took two.
Kelsall check-called a bet from Eveslage and then drew two again while Eveslage now only needed one.
The 2021 runner-up in the event checked again and then called once more, but now patted his hand. Eveslage drew one.
Kelsall checked a final time, and then called a final bet from Eveslage who showed 7♠5♣4♥3♦2♣ for a wheel and a seven Badugi.
"Wow, you really are the best," commented Kelsall as a pot was pushed to Eveslage that now sees him at ten million chips.
Jucător
Fise
Progres

Chad Eveslage

10,000,000

1,200,000

Andrew Kelsall

1,400,000

-1,200,000